In Kakahi and the immediately surrounding areas participants felt there were jobs available but only in specific sectors. Farming, fencing and shearing are the predominant employment opportunities available in Kakahi, unless people work in Taumarunui.
"It's hard to find jobs unless you are into rural type jobs, fencing or shearing. And there's a development next to the old meat works, they're building a factory there where they're doing big pet foods there for exporting, which will make jobs for 40 or 50 people."
"It's the level of jobs that are available, that's the hard part. If they just want to go shearing there's jobs like that, but the availability of the more professional jobs or jobs where you can move up, is a bit harder."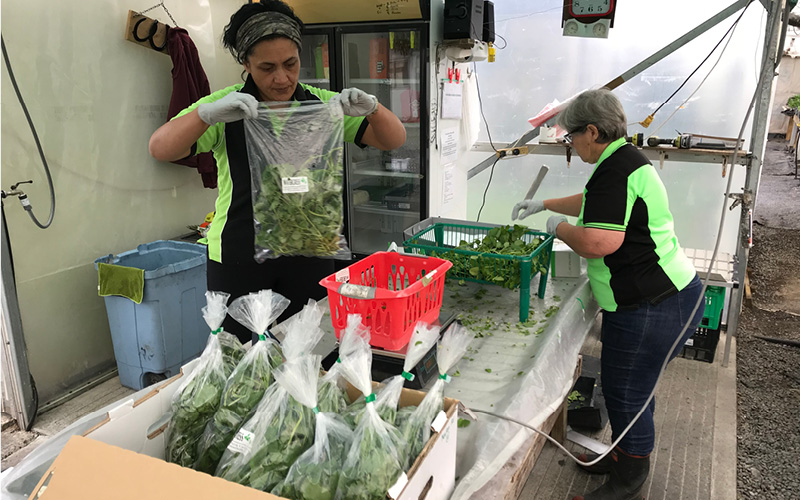 There is potential seen for employment with the development of the tourism sector on both large and small scales.
"There's two or three new lodges, with people from overseas coming to stay and all. So that's a plus."
"The big opportunities in this area are for tourism. It's phenomenal. It's being harnessed, and there's just more and more coming online with the Timber Trail, so for people who have accommodation options, hire bikes, e-bikes or have shuttles. The Whanganui Journey is just the same, where you can go down the river on a canoe. Then you've got the Tongariro Crossing which is thousands and thousands of people a year. […] We're not playing catch up but we're running as fast as we can. Plus we've got the ski industry and the gondola, the sky walker which extends the ski seasons. And for young people that's exciting, it's the one area where there is growth and there's lots and lots of opportunity."
"Six months into our Airbnb we are just starting to realise, just starting to harness the potential of what's there. And something we were just going to twiddle around with, is going to outstrip anything we were going to do on our farm. There's a future there."
We are halfway between Wellington and Auckland and as the other trails are getting worn and expensive, people are looking for more authentic experiences. We've got these amazing rivers."
With the closures over the past decades of major employers such as mills, increasingly people are self-employed in niche businesses or undertaking ad hoc work, some of it internet based.
"I see it (people working remotely) quite a lot. For what I do, I'm totally dependent on the internet or I couldn't do it without constantly going to Auckland or moving there. It's just convenient."
"My son used to work, he was working from home here in Kakahi for quite a few months, and he was talking to people oversees on that blimmin' thing (computer) even at two or three in the morning."