One of the biggest employment challenges in Raetihi is for business owners to find committed, reliable, semi-skilled or skilled staff. In a similar respect to Ohakune, participants suggested that offering basic vocational skills training in the area could overcome some of the problems they faced.
"*****, which is based in Ohakune, they have two issues. They cannot find skilled employees for the employers on their books. And the other issue is as soon as it's said that there is a drug test they (potential employees) say, 'Oh no,' and just turn away. In terms of skilled workers I'm talking about engineers, mechanics, beekeepers, and a whole range of trained things. You can't just walk into an apprenticeship for these jobs in the area."
"We've had a vacancy for three or four months now and this is not high skilled. It's just for someone who is presentable and friendly and turns up. And we've gone through the quality end of the market and now, where do we go with this? We've had situations where we've had staff with drug issues and stuff like that they just don't turn up for work. And we're just one small business. And I'm on the Ruapehu Business Council and that's a massive conversation at that table. Just getting reliable staff, staff that can be trained. There's no facility to train people in this region."
And we talk about the mountain and how they recruit from overseas. But often that's the only way they can get skilled people. From overseas. Technical skills to run the lifts, to be instructors. We have a mountain there and we don't even have a programme to train our kids to be instructors on their own mountain. Its nuts!"
The fact that a lot of available work is seasonal or low wage presents a challenge.
"The Mountain, market gardeners, forestry, mills, shearing sheds. But everything we've mentioned is poor, seasonal work."
"But even if they get a job on the mountain, then that is just seasonal. And to be honest they do hire a lot of out of towners. Probably because they don't pass the drug test because many of the jobs here they do random drug test. And a lot of people here will join the army from here."
Bringing more tourists to the town was considered an employment opportunity with participants noticing a steady increase in the number of tourists coming to the area.
"There's two groups, the greenie types and then there's more people with campervans and they're coming here. I've seen the increase in the last two years. They're variable, quite a few international. Quite a lot of middle-agers with disposable income.
In summer there's more now. But those, I don't actually think they are sort of like greenies that use the tracks, but they want to put up their tents not stay in accommodation, they're not spending a lot of money here."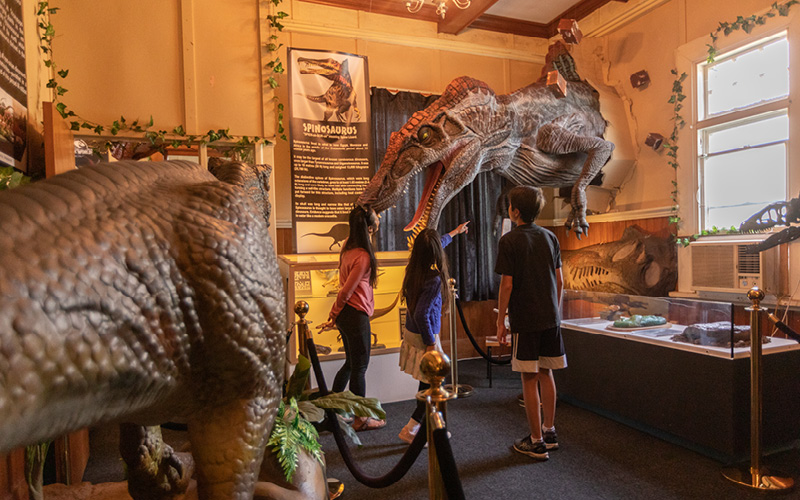 Housing was seen as one barrier to attracting workers to the town, however some businesses had overcome this by providing accommodation.
"A shearing contractor, he brings people in from all over the country for the main shear and he houses them... I think most of the shearing contractors around felt that accommodation hit a few years ago and bought themselves up houses for the workers, so within the shearing industry they have their own accommodation. And that's about the only industry I know who has taken care of that themselves."
Participants did not perceive a high amount of business growth or new businesses opening up in Raetihi, however they were hopeful for change and saw the potential for Raetihi to continue to develop. The ownership of commercial land and buildings in the town was perceived as a roadblock to the utilisation of retail shops along the iconic main street of town.
"They're trying to push that; we have the odd business pop up. There's a new hub being planned and that will be an involvement between Council, Uenuku and the Community so that might generate some jobs. There's an opportunity to create a small conference facility to attract people to come for a conference. There is heaps of potential here in Raetihi, heaps. But to open a business? It's hard."
Most of the shops here in Raetihi are owned by outsiders. They're owned by a Trust in Auckland, and commercial land here, the land was bought back in the 1970s. It's documented that he said he would provide the buildings for rent back to the community but what it didn't say is that it would be Auckland rent, not Raetihi rent, so most of the shops now are ruined. So to open these shops now it would be a lot of money."
"We're seeing it (business start-ups) a little bit. There's funding from the government to help business start-ups so we're hoping there'll be an influx".
"What is happening in our town is that people are being quite innovative. Like when we see the big operators like RAL, then there has to be a flow on effect to your towns because you'll get more customers in the door and things like that. I know Ngāti Rangi is thinking in terms of their aspirations around employment and business innovation, I know Uenuku will settle soon and they are looking at those areas. So there is opportunity and I think slowly people are starting to think the same."