The economy of Taumarunui was considered to be based in primary industry, though tourism was seen as increasingly important and was showing year-round opportunities for employment. It was considered that there was a steady increase in business and employment opportunities in Taumarunui.
"In the blue collar sector there are opportunities around here for apprentices for tradies. We've had a lot of kids that go away and become professionals but they rarely come back. I think it's fair to say that jobs for professionals outside of teaching or the medical professionals, there's not a lot here. But then again there's lots of opportunities in farming. Farming is quite technical now and some of the kids see that as a career path now."
"There's outdoor activities year-round now, in the old days it was ski accommodation only. Now there's mountain biking, rail trail, kayaking. I think the ski field is probably there always and alongside that is the restaurant and hotel type activities so there's young people's opportunities at the Chateau and things like that. There's been a significant growth of little businesses associated with tourism such as shuttles to get people places. There was a lady at work and now she's hiring out mountain bikes and shuttling people from A to B."
Employers in Taumarunui perceive there are numerous barriers to recruiting and retaining staff.
A frequent challenge is finding appropriately skilled or motivated employees locally.
Those in the trades are particularly busy with significant and increasing wait times for plumbers, builders, and electricians and ripe with opportunity.
Trade internships and apprenticeships for young men in the community are viewed as a great opportunity.
"I can't think of any businesses closing at the moment because everything is starting to do quite well. The tradies are busy. It's hard to get one. We desperately need more auto electricians."
"The internship has been great. My son has been able to pick up really good apprentices from the internships."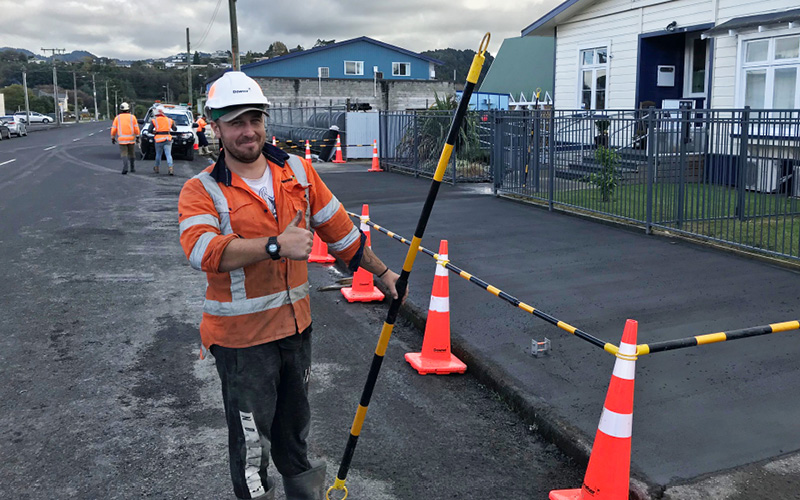 The lack of public transport or access to a private vehicle is also seen as a significant obstacle to employment.
The lack of higher qualified or quality jobs with opportunities for growth and career development is a further barrier to attracting and retaining staff.
Employment opportunities within Taumarunui are predominantly low skilled and low waged.
"There's jobs, there's plenty around there, but…it gets more complicated, it's that there's no meaningful jobs, or a career."
"There's jobs, there's plenty around there, but where I think it gets more complicated is that there's no meaningful jobs, or a career. Jobs that you'd want to spend 10 or 20 years of your life on. Sure, as long as I can pick up my hands I can flip burgers and stuff like that but I see it as a real issue, the quality of jobs, there's not much above the sort of menial jobs."