Significant changes have occurred in housing availability and affordability in Ohakune in the past few years which has affected housing standards for the resident population.
"There are houses on the market but they aren't affordable. In the past three years it's changed. Almost 70 percent of our houses are absentee owners. If we didn't have them we'd be dead because they pay the rates. But for the locals, because there's pressure from the tourists, the price goes up. So affordability is a problem, not for some people, but for the real people. The first home buyers, the residents."
"For people coming from the cities, to buy a house down here is cheap for them. They come for the recreation, the skiing. And they can put the houses on Airbnb and make a passive income. They don't move here. It's a holiday home, and they can afford it because they can rent it out when they're not here. So it's not available to rent out to the residents."
"There's a lot of people coming into town to work on the ski fields, but also families, they are looking for rentals because they get kicked out over winter. Because they're like, you know, we can make this money over winter so you can have it over the summer months when it's quiet. And it's so just accepted by everyone that that's how it is. If you're going into a property, like our family did it last year, we moved into a property knowing it was only for six months and that if we wanted it over winter it was going to double in price."
"I look after a rental property for my brother, and when the current tenants left I didn't advertise it, I mentioned it to one person and before long I had four or five people interested. I deliberately didn't advertise it."
The roots of Ohakune's housing issues are perceived to be in the fact that the town's infrastructure did not originate in anticipation of providing for a large tourist market.
"With Ohakune the first ski fields went up in 1976 and I think the issue has been ever since then, the town was never really built for the tourist influx so we've struggled all the way through and never really caught up… But it's worse now, the majority of the housing stock doesn't even belong to Ohakune residents. So we've gone backwards."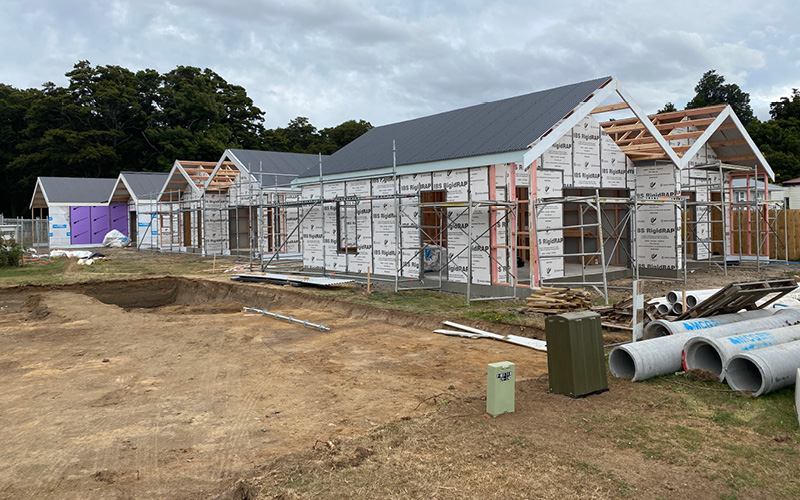 The impact of the use of houses for tourist accommodation is complex. Increased tourism is bringing jobs, but, with a large proportion of houses taken up for tourist accommodation there are fewer options for housing the people working in industries that support the tourist market.
"For people coming here to work, like on the ski fields, there's nothing for them to rent".
"But the other side of it, without those people they'd be empty. We're not the size of a town that can attract a large hotel or anything. And they, the Airbnb tourist, they pay $300 a night and they spend another $200 a day. And that's huge money into the community and it drives employment for people, but those people they've got nowhere to live. There's the problem."
"Weekly rents have increased and there's waiting lists. On social media there are constantly people looking for houses to rent. Hmmm, it's really sad. And because of what you were saying before about the tourists it's very hard to get a long-term rental. The usual rental is six months because of the winter season. So what will happen is families will move in and then in June or July we see families have to move in with other family members, into garages during the winter months and it's definitely something that impacts the families a lot."
"We lived in backpackers for a while when we were looking for a rental. "
"These families that have to leave town, they've tried everywhere and people are starting to say that tourism is perceived by people as more important than the locals' welfare, because all the houses are for Airbnb and not for locals to live in."
Housing is provided to workers by their employers in some cases in order to be able to secure enough staff to maintain schools, policing and other essential services.
"The police own seven houses. And the school about 13. They are full at the moment […] if we didn't have schoolhouses, we wouldn't be able to get teachers. We would struggle. And it's the same with the police housing […] at the community meeting it was said one of the reasons we can't get new GPs is that there is no housing for them…."
Businesses or community trusts owning houses was an idea floated to overcome the barriers to getting workers into stable accommodation.
"There are avenues to explore…the mill buys their own homes for their staff because they can't rent. They put their own money in there. Because otherwise you can't attract them (staff). I don't think some business are doing that I believe that we have to have a look at a major project and find houses that are here for workers. If we haven't got workers we haven't got no body. And we build these houses… like pensioner houses owned by councils…If we could have areas to build houses that are owned by a Trust. Companies put money into it, the Mountain, the Government through Council. So it could be available for staff, for people working here. And they pay rent, so don't worry about that."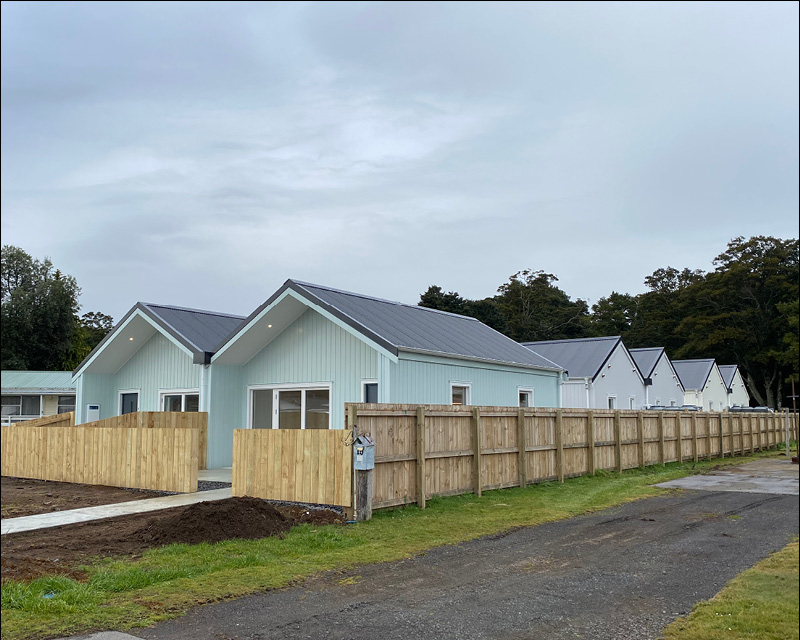 In addition to seasonal workers, migration from larger urban centres has been noticed as having an impact on the housing market.
"And people my age, they're moving out of the cities and coming down here and they have an enjoyment of golf and skiing. They're buying their own, good houses. Most are buying but some are building. They're available if you get in quickly. When fibre (internet) comes I say you'll see we'll attract the people from Auckland to come and work half the week, go to Auckland for their face to face and then come back."
Some people here are working remotely because of the relative affordability. They're mainly from Auckland and Wellington."
In a relatively small market changes that might not affect the community in a larger town have a relatively larger impact.
"A woman came in less than 18 months ago bought 12 houses. And there were eight long term tenants in those houses that had to move out for Airbnb. And that had an immediate impact on the rental market."