Ohakune has a seasonal workforce and a large number of visitors and holiday homes. There was a sense that the community wanted a more balanced approach to improving services for tourists with improving conditions for the local population. Participants felt that it was important that investment in tourism serviced the dual purpose of providing quality touristic experiences, but also benefited the local population.
"We want a better lifestyle. There's all these things happening and we're working hard. But we want a better lifestyle for our families, for the people so the locals can get a benefit out of it. The tourists come to use the hot pools, but we can have a pool for the community. And we have parks for the tourists, but also parks for Mrs O'Malley are available. And transport, so the carrot truck can go through, but so can the tourists."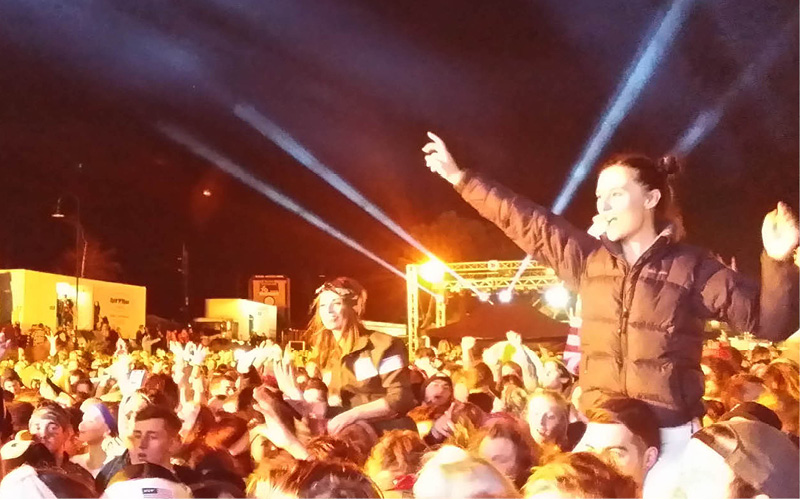 As expounded above, seasonality is a significant factor in the challenges that Ohakune faces in terms of housing, education and health services. Seasonality also influences other social issues such as crime. In winter aspects of community safety changes with an increase in alcohol and drug use.
"More drugs, obviously the bars. More alcohol. More disorder. At this time of year (autumn) the bars aren't open past midnight but in winter they're open until 3am. It's both the local population and visitors. It's great for local population because it's party time. But there are more [police] officers during the weekends. The alcohol issues are going down a bit and its more drug related. More people on meth and some people when they're on it are totally awful. They're unpredictable. You have to be really, really careful."
There was also a perception that older people living in Ohakune experienced some degree of social isolation.
"I think the older generation some of them are quite isolated. They don't have anyone. They're lonely. They don't have transport. And there's no rest homes here. I think there is some flats but it's not the same as having a rest home community."
But I've noticed people are lonely. I've noticed (at work) they just want to chat. Our nearest residential care places are Whanganui and Taumarunui."
Finally, the community is very concerned and aware of the impact of increased availability and use of methamphetamine in the region.
"Meth is definitely having a big impact. Getting a lot more. We see the effects of it. At the moment gangs are trying to increase their presence in the area. That's where quite a lot of it is coming in and the effects, we see is more family harm, financial pressures, violence in the home. Burglaries, lots of knock on effects."
"You used to see the fetal alcohol babies but now you see the meth babies. The kids don't have food, they don't know who is going to be home […] It crosses all socioeconomic and age groups though, obviously some are more affected than others."
The community is, however, mobilised to take action against these social issues:
"There's been a couple of meetings and that's driven by the community who see it is a big concern. There's the police, education, health, businesses, they've been putting a plan in place for what we want to do. But funding is one thing. It has to be the community. You can have the funding but it's when the community stands up and says, 'Hey we don't like this' and sending the message from their own people."
"I think what is missing is empathy and connection. And I know that sounds airy fairy. But for people taking drugs and those families, if we deal with them by isolating them and punishing them then we isolate them. And research shows if you embrace these people and bring them closer, instead of disconnecting them and make them outer… and I don't know how we do that."
"It can work. Kids have gone through the not smoking thing and not drinking and driving thing. Now we've got a great generation of kids that don't drink and drive and so education can work."